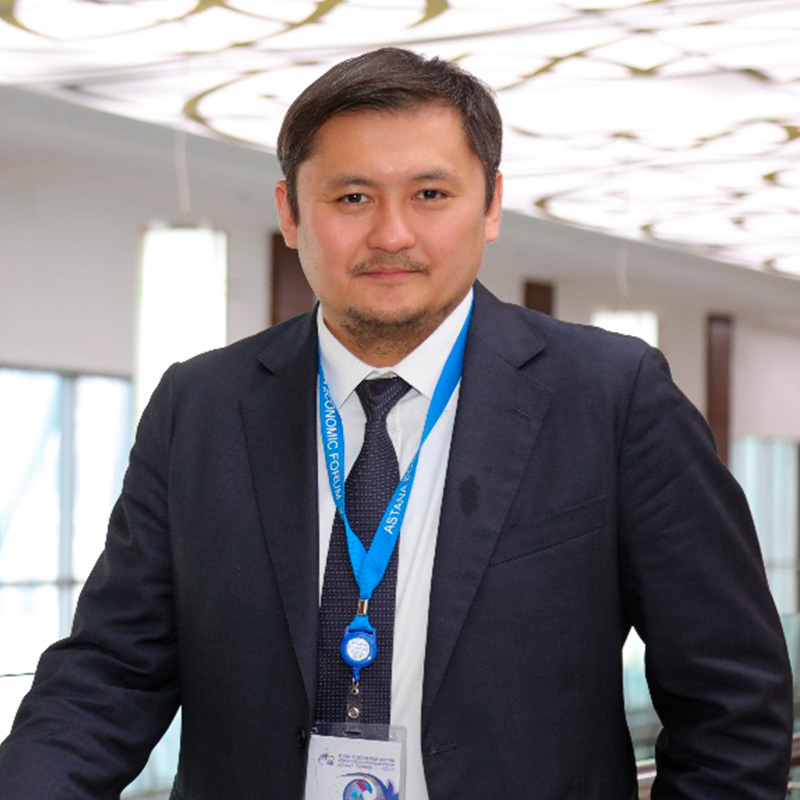 Sayasat Nurbek
Minister of Science and Higher Education of the Republic of Kazakhstan
One of the most prominent National-level experts on education, education management, education program design, education and labor market analysis
and policies.
Founder of milestone education projects in the region (Ecole 42 partner school, first National Public Policy School, National Skills Foresight, National
School of Public Policy, Public policy and analysis think tank).
Certified Foresight and Future Studies expert.
Proven international and national-level track record of managing large-scale education programs with annual budget exceeding 100 mln$
Multilingual Public Figure, Speaker, Lecturer and Educator with over 1,000 Public lectures and talks and 100,000+ general audience in social media.
June 2022 – Present
Ministry of Science and Higher Education of the Republic of Kazakhstan
Minister of Science and Higher Education of the Republic of Kazakhstan
Feb 2022 – June 2022
Majilis of Parliament of the Republic of Kazakhstan
Member of the Parliament from the ruling Amanat Party, Member of the Committee on Social Affairs (Education, Healthcare)

Oct 2019 – Present 
BTS Education is leading EdTech company in Kazakhstan
Results of work
Secured a Round A/B investment of 5 mln.USD from Eurasian Digital Ventures Fund
Product Manager for key National EdTech and Labor market projects

National Atlas of new professions (Skills and Competencies Foresight Study)
Student voice assistant Up.Ai
National Career Advising Service Edunavigator.kz
Service for online teaching 2tors.online
The first national education marketplace EdMarket.kz

Manages team of 45 education, AI/ML experts and engineers

Results of work
Secured funding with Eurasian Resources Group (ERG) – 1 mln.USD
Designed ERG Corporate University organization and course structure for ERG – 2 mln.USD
Accomplished B2G Partnerships with Ministry of Labor, Ministry of Education, OSCE, World Bank, ADB, EBRD, UNDP – 1.5 mln. USD
Accomplished B2B Partnerships with:

Khan Academy (Regional Partner) – 500k USD
Microsoft Education (Education Partner) – 100k USD
Khosla Ventures CK-12 Foundation (Country Partner) – 300k USD
Burning Glass (Country Partner) – 200k USD

Jan 2019 – Present
Chairman of the board at 

Alem-School
Alem School is the first disruptive programming school in the region in partnership with Nicola Sadirac (Founder 01 Edu System, Founder Epitech, Web Academy, Co-Founder Ecole 42)
Results of work
Established first of its kind programming school in the region in partnership with Nicola Sadirac (Founder 01 Edu System, Founder Epitech, Web Academy,
Co-Founder Ecole 42)
Secured sponsorship funding with private investor – 2 mln.USD
Supervise 15+ staff of tutors and mentors
Supervised design of innovative digital learning platform (Python, BigData, AI/ML, NLP, CyberSec, DevOps, KernelDev, Web, Kotlin, PWA, Oculus Rift, HTC
Vive, Raspberry Pi, Arduino)

Results of work
Initiated first nation-wide skills and professions foresight research in 9 key economy areas. It will help to understand which industries will actively
develop, what new technologies, products, management practices will be born in and what new skills and competencies will be in demand. Atlas will also
shed light on what industries, professions, skills will become obsolete (retiring professions), and which parts of the workforce will need retraining,
upskilling and mobilization to other sectors and jobs.
Product manager for mobile app that is currently most advanced vocational guidance tool to understand future trends in the labor market (due to release
in April 2020)
Secured funding with private investor – 100k USD, Ministry of Labor and World Bank – 1 mln.USD
Supervise 15+ staff of researchers and team of 30+ foresight moderators
Supervise pool of 1500+ experts in 9 areas (oil&gas, mining, machinery, tourism, construction, agriculture, energy, IT and telecom, transportation and
logistics)
Results of work
Supervised group of 20+ staff for National Geographic Journal translation in Kazakh Language
Secured sponsorship and partnership funding from public and private organizations – 150k USD
Supervised 10+ expeditions with National Geographic
Supervised 20+ NatGeo master classes and trainings with local scientists and photographers
Designed K-12 education programs based on NatGeo research database
Supervised creation of NatGeo Textbook Reader for Secondary Schools (Biology, Geography, Chemistry, Physics)
Results of work
Partook in developing the AIFC Development Strategy, Developed AIFC HR and Education Strategy
Supervised 20+ Staff of HR and Education specialists
Designed professional development programs in partnership with Harvard University, NYU, UC Berkeley, Cornell Business School, Oxford University, Said
Business School (50+ key personnel trained)
Supervised design and development of the AIFC Bureau for Continuing Professional Development (BCPD)
Supervised design of 20+ professional programs aimed at maintenance and development of the core pillars of AIFC including Islamic finance, fintech,
capital markets, green finance, as well as asset and wealth management
500+ mid-career professionals trained in the fields of accounting, finance, legal, human resources, information and communication technology (ICT) and
corporate governance, in Kazakhstan and the region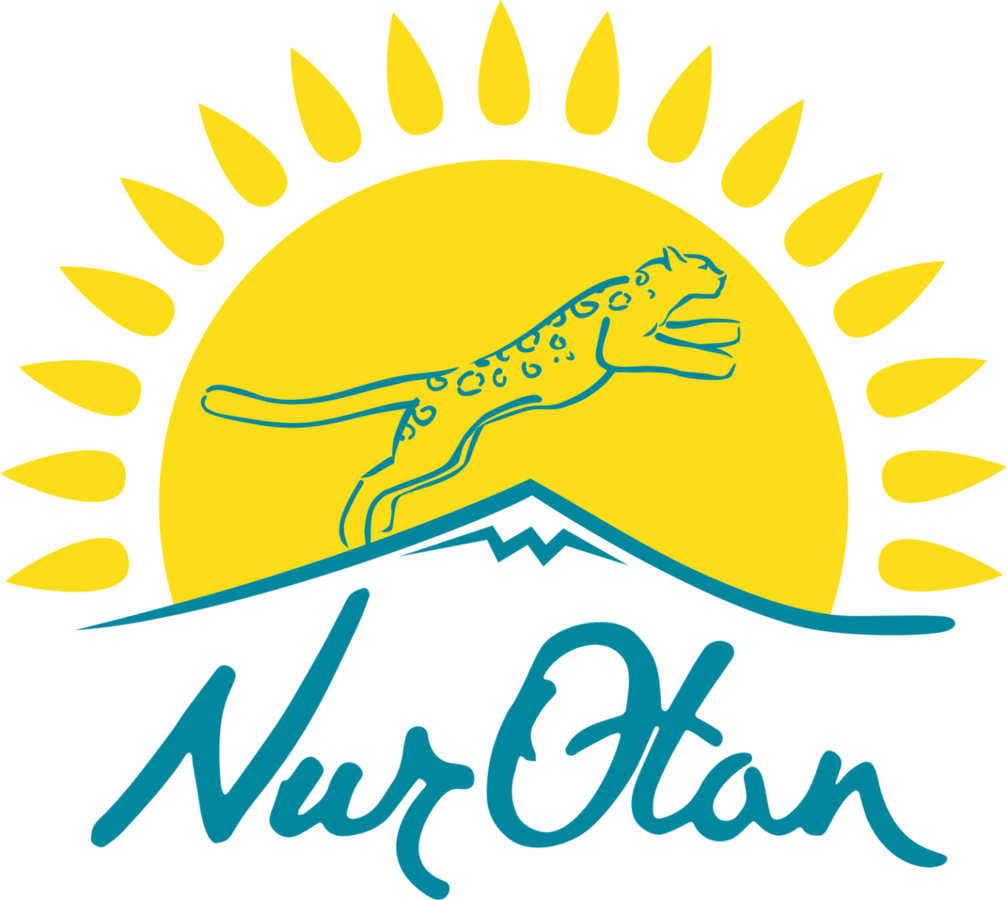 Sep 2013 — 2016
Director at Institute of Public Policy
Results of work
Established first Public policy research think tank (currently #51 in

Global Go Think Tank Index

)
Supervised 30+ Staff of researchers and experts
Secured sponsorship funding with public and private organizations – 200k USD
Designed and conducted first National Values research framework methodology (as a result Kazakhstan became part of

World Values Survey

)
Designed and conducted first National Corruption Perception Index (as a result Kazakhstan became more visible in Transparency International)
Results of work
Managed national scholarship program with an annual budget of 100 mln.USD
Managed Staff of 150 education experts
Designed and conducted professional education programs with World's top +200 Colleges and Universities (THE, Shanghai Jiao Tong, US News Report
Rankings)
Chaired Admissions Committee (10,000 applications, 2,500 scholarships given annually)
12,000+ undergraduate and graduate students trained in BA, BSc, MA, MSc, PhD, LLM, MBA, Doctorate degrees in 150+ areas

Sep 2009 — Oct 2010
Founding Dean of
National School of Public Policy
Results of work
Established first school of Public policy and policy analysis in Kazakhstan
Established partnership programs with Lee Kuan Yew School of Public Policy, Duke Sanford School, Maxwell School of Public Administration, China National School of Administration, London School of Economics, Peking University School of Government, Royal Dutch ROI Institute, Moscow School of Public Administration, Russian Academy of Public Administration, MoscowSkolkovo School
Supervised 15+Staff of faculty and researchers
Secured sponsorship funding with public and private organizations –100k USD
Designed and developed first MA (Master of Arts) Academic Program in Public Policy and Analysisin Kazakhstan
Results of work
Partook in developing the Fund's

Development Strategy, Developed HR and

Corporate Education Strategy

Designed

and

implemented

SWF

Samruk

–

Kazyna

's

HR

policy

covering

38 Portfolio Companies

with

250k+

personnel

Designed

KPIs

and

corporate

competency

framework

for

Portfolio

Companies

(

recruitment, assessment, incentives, education and upskilling,

performance management, corporate culture, formation of personnel reserve

)

Designed and implemented procedures of c

ompetitive recruitment

for the Fund and Portfolio Companies

Supervised de

sign of corporate and individual training programs

Implemented

corporate

Regulations

for remuneration and

s

ocial

support for

Portfolio Companies

.

Designed and implemented the Fund's Code of Business Ethics

and corporate culture

Supervised

20+

Staff of HR

M

and Education

experts

Designed professional development programs in partnership with GE Corporate

University,

Temasek Business Leadership Center

, Duke Corporate

Education, Singapore Cooperation Enterprise

Supervised design a

nd development of the

Samruk

–

Kazyna Corporate University

(SKCU)

1000

+

mid

–

career professionals trained in the fields of accounting, finance, legal, human resources

and corporate governance
Results of work
Supervised international

partnership programs with Lee Kuan Yew School of Public Policy, Duke Sanford School, London School of Economics

(LSE),

Vienna Diplomatic Academy, École nationale d'administration

(ENA)

, Russian A

cademy of

Justice,

Hanns

Seidel

Stiftung

, EBRD, ADB, UNDP, OS

CE

Implemented dual degree programs with LSE, ENA, Russian Academy of Justice, Ulster University (Ireland)

Su

pervised

10

+

Staff of faculty and researchers

Supervised visiting lectures of

20+

foreign faculty and

40+

lectures of diplomatic corps

46

Academy students (Master of Arts) trained abroad via dual

–

degree programs (LSE, ENA, Russian Academy of Justice, Ulster University)
Results of work
Coordinated working group on new model of national c

ivil service developed in partnership with Singapore Cooperation Enterprise

Designed and implemented new model of civil service education in partnership with Lee Kuan Yew School of Public Policy

Designed academic and organizational framework of the fir

st National School of Public Policy in partnership with Lee Kuan Yew School of Public Policy

Su

pervised

10+

Staff of

HR policy experts

Implemented legislative amendments in 10+ legislation documents (laws, Presidential Decrees, )

Nov 2006 — Feb 2008
Investment Department Expert, Advisor ti CEO of Sustainable Development Fund Kazyna
Results of work
Managed 10+ investment projects in agriculture, bioetha

nol production, transportation, energy, alternative energy, construction areas

Advised CEO on GR

issues and served as CEO's assistant as Deputy Chairman of ruling political party NurOtan

Designed investment projects reporting standards including detailed project performance indicators (NPV, IRR, ROI)

•

Total evaluation of managed investment portfolio

–

1.5 mln USD
Results of work
Managed

Department for Social, Economic and Regional Development

Built

10+ p

artnerships

with local and international NGOs

Member of the Youth Council under the President of Kazakhstan

Supervised legislative action

on Youth Law bill in the Parliament

of Kazakhstan
•Member of the Youth Council under the President of Kazakhstan•Supervised legislative actionon Youth Law bill in the Parliament of Kazakhstan
Results of work
Technical support to

2000+

Faculty as part of the IT helpdesk team

Maintenance and repair of

2000+

PC/laptops/video conferencing equipment

Design and development of the university website

www.enu.kz
Results of work
Web and Graphics Designer

for the first E

–

gov portal in the USA

–

IOWAccess

Assistance to Director of Website Development Clint Clark

Aug 2000 — Dec 2000
Campaign aide of Congressman Mark Smith's election campaign (State of Iowa, USA)
Results of work
Personal Assistant

to Congressman Mark Smith

Participated in

50+

campai

gn activities, fundraising events and voter meetings

1998 — 2000
Irtysh River Bridge Construction Project, Ishikawajima-Harima Heavy Industries Ltd., Alsim Alarko
Results of work
Interpreter to the Project CEO and senior management

Written translation

500+

memos, letters and technical papers

Nazarbayev University Graduate School of Public Policy
2014 – Present
Visiting Lecturer Public Policy and Analysis

Nazarbayev University Graduate School of Business
2013 – Present
Visiting Lecturer Strategy and Management

Graduate School of Business Almaty Management University
Feb 2013 – Sep 2016

Lecturer of Business administration department

Turan-Astana University
Sep 2010 – Feb 2011
Associate Professor of the Department of Law, International Law

Kazakh Humanities and Law University MBA School
Mar 2010 – Aug 2015
Lecturer in HR Management

Academy of Public Administration
Oct 2008 – May 2010
Associate Professor Institute of Public and Local Administration

I.P.E. (Istituto per ricerche ed attività educative), Naples, Italy
Feb 2006

Visiting Lecturer
Education Strategy & Management
Labor market framework and policies
Multilingual Communicator and Public Speaker
Large-scale Project Management
Foresight and Future studies
Human Resources Management
Knowledge management and Learning organization design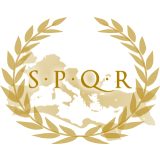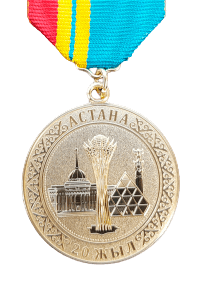 Medal for the 20th anniversary of Astana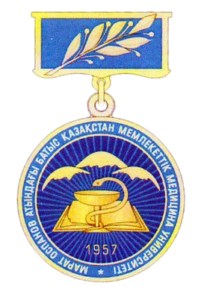 Medal Jubilee medal of WKGMU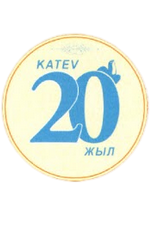 Medal for the 20th anniversary of KATEV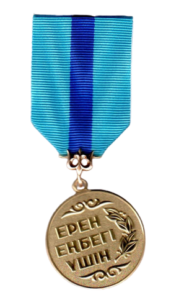 Medal for dedicated work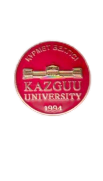 Badge of honor KazGUU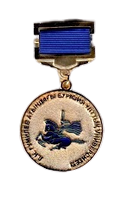 15 years of Law Faculty of ENU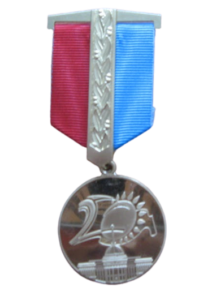 Medal for the 20th anniversary of independence of the Republic of Kazakhstan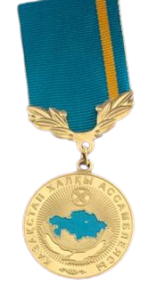 25 years to the Assembly of the People of Kazakhstan
Follow me on social media,
to be first to know all news